This article was originally published at Rewire.org.
In times of crisis, it's natural to seek out good news to counterbalance what seems unimaginable.
We've seen it time and time again as — after each new unfathomable event — the advice of Mister Rogers' mother to, "Look for the helpers," goes viral.
Our current struggles mount: Unemployment continues to surge after coronavirus fears shut down most of the United States, and while there are some plans in place to open businesses again, a lot is still unresolved.
Food bank demand is increasing and, simultaneously, The New York Times reported that 37 percent of food banks closed in response to the danger of volunteers getting sick.
But in the wake of it all, there is good.
The New York Times also reported that volunteer signups increased 288 percent.
In the face of overwhelming need, people want to help.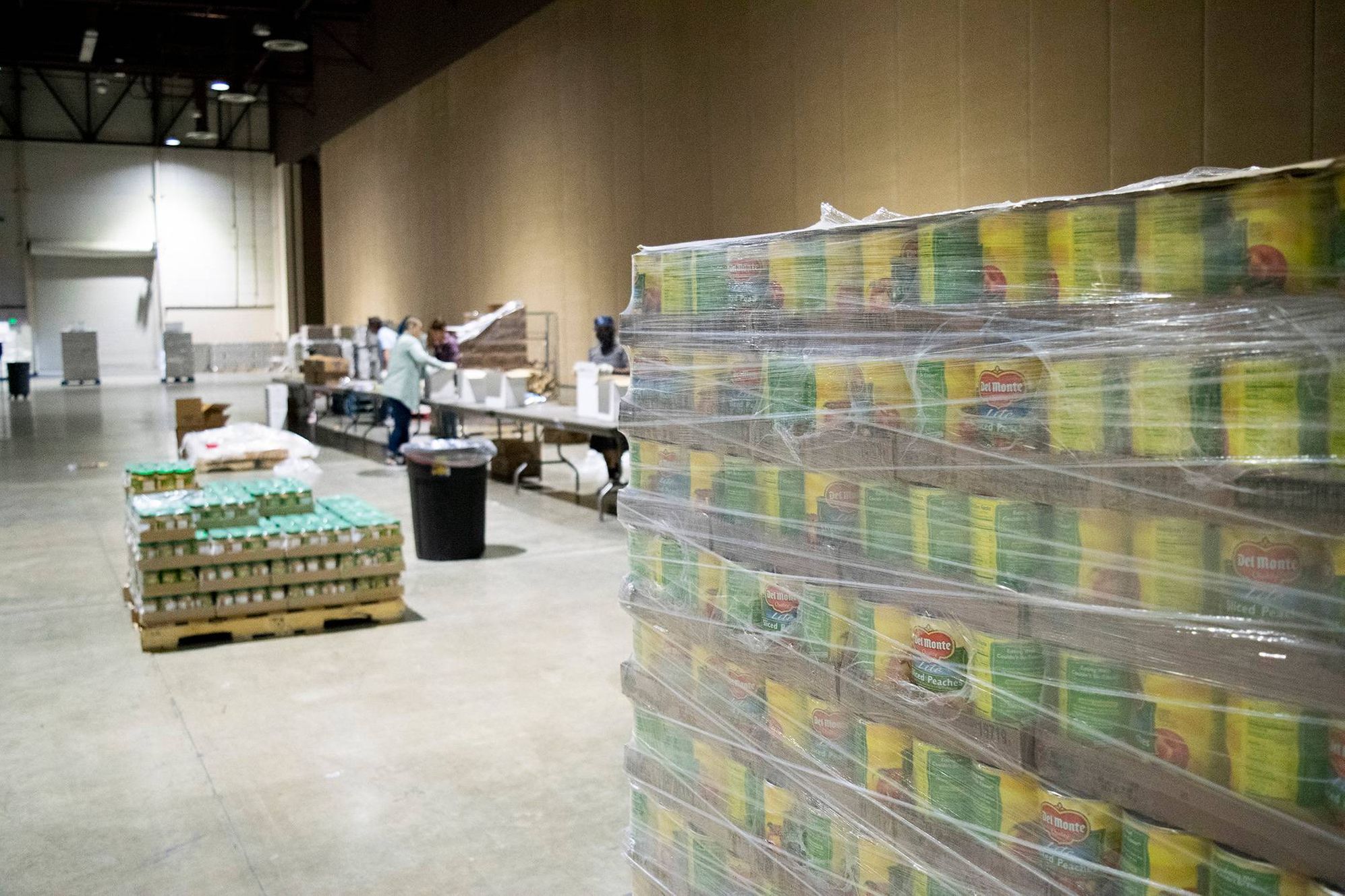 I was inspired to volunteer after seeing my local food bank, the Food Bank of Northern Nevada, post online about needing extra help to keep up.
Jocelyn Lantrip, director of marketing and communications at the food bank, said their demand has increased anywhere from 30 to 50 percent after COVID-19 shut down businesses across Northern Nevada.
"It's so important right now because we have so many people that we're serving," she said.
Before the shutdown, Lantrip said one distribution center served more than 400 households. That number has more than doubled today.
"Yesterday we served 872 households at that same distribution," she said. "It's been so busy. It's vital."
I was looking for an opportunity to volunteer in person. But individuals who are immunocompromised or at high risk of contracting COVID-19 may not want to take the risk. There are plenty of ways you can help numerous organizations from home. There's also the option to donate to local charities if you're able to do so.ICYMI: How Helping Others Can Improve Your Life, Too
If you are still comfortable volunteering in public after considering your options, here's a look at what my experience was like.
First shift: Packing up
I signed up for a volunteer session on my food bank's website. My first day was a packing session at our convention center.
The food bank chose this location because of the huge amount of space. They were able to set up long lines of tables in order to maintain the recommended six feet of social distancing. Volunteers were provided with gloves, and some wore masks.
We were going to be making boxes of canned goods that could be sealed and easily handed to people, minimizing risk of contact.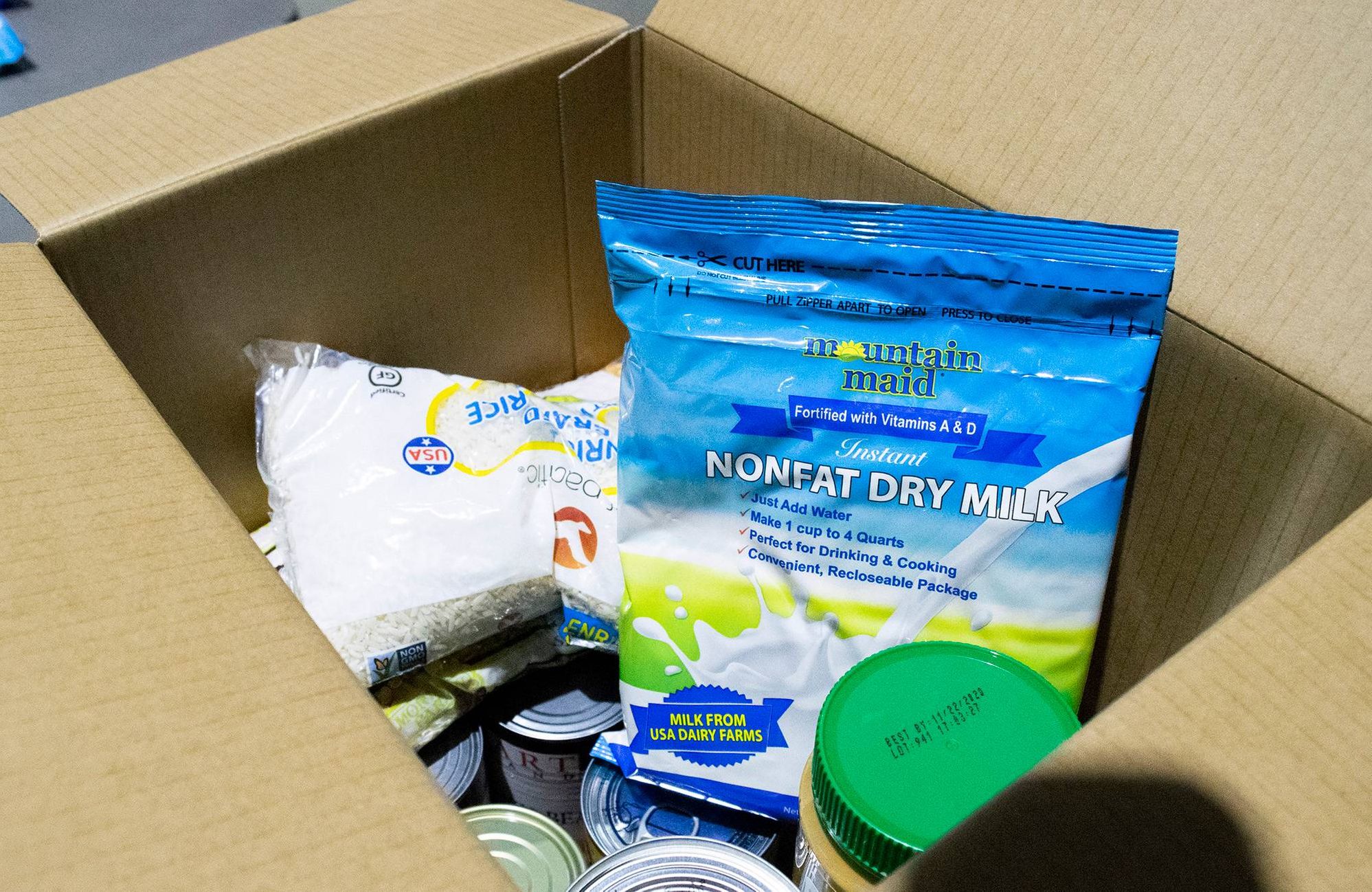 Lantrip said these emergency boxes were created in response to COVID-19.
"We can offer these and put it right in the car," she said. "It's safer for the volunteers, it's safer for the clients."
At a packing session like this, they'll pack more than 850 boxes, which are handed out to households at their distribution sites.
A volunteer set me up at the beginning of the line, where stacks of folded boxes were set up. Pallets of canned goods like garbanzo beans, fruit, and bags of rice lined the rest of the tables, with a volunteer at each.
For most of my shift I taped up boxes and sent them down the line, rarely coming into close contact with anyone. At the end of the shift, tables were cleaned and wiped down before the next group of volunteers came in. I wore gloves, but no mask (as of writing this, I am still in the process of getting one).
Our boxes were loaded up onto pallets where they would be taken to several distribution centers throughout the city.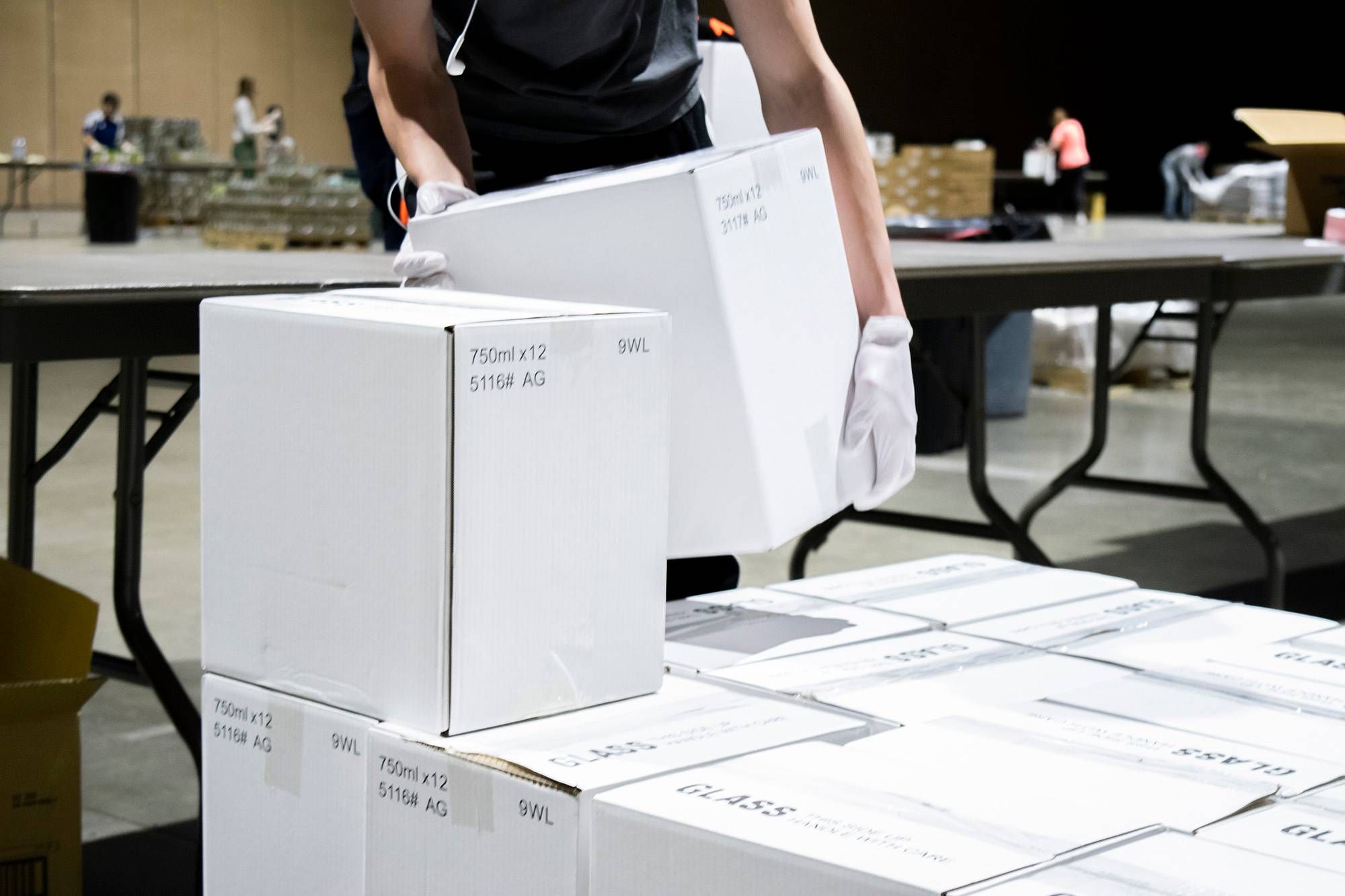 Second shift: Distribution
After my day packing boxes, I was curious how the next phase worked, so I went home and signed up to volunteer again.
I was assigned a spot a few days later, helping set up a drive-through distribution center in the parking lot of a church. While the location included a walk-up table, the site was designed so clients could stay inside their vehicles the entire time and food could be brought to them.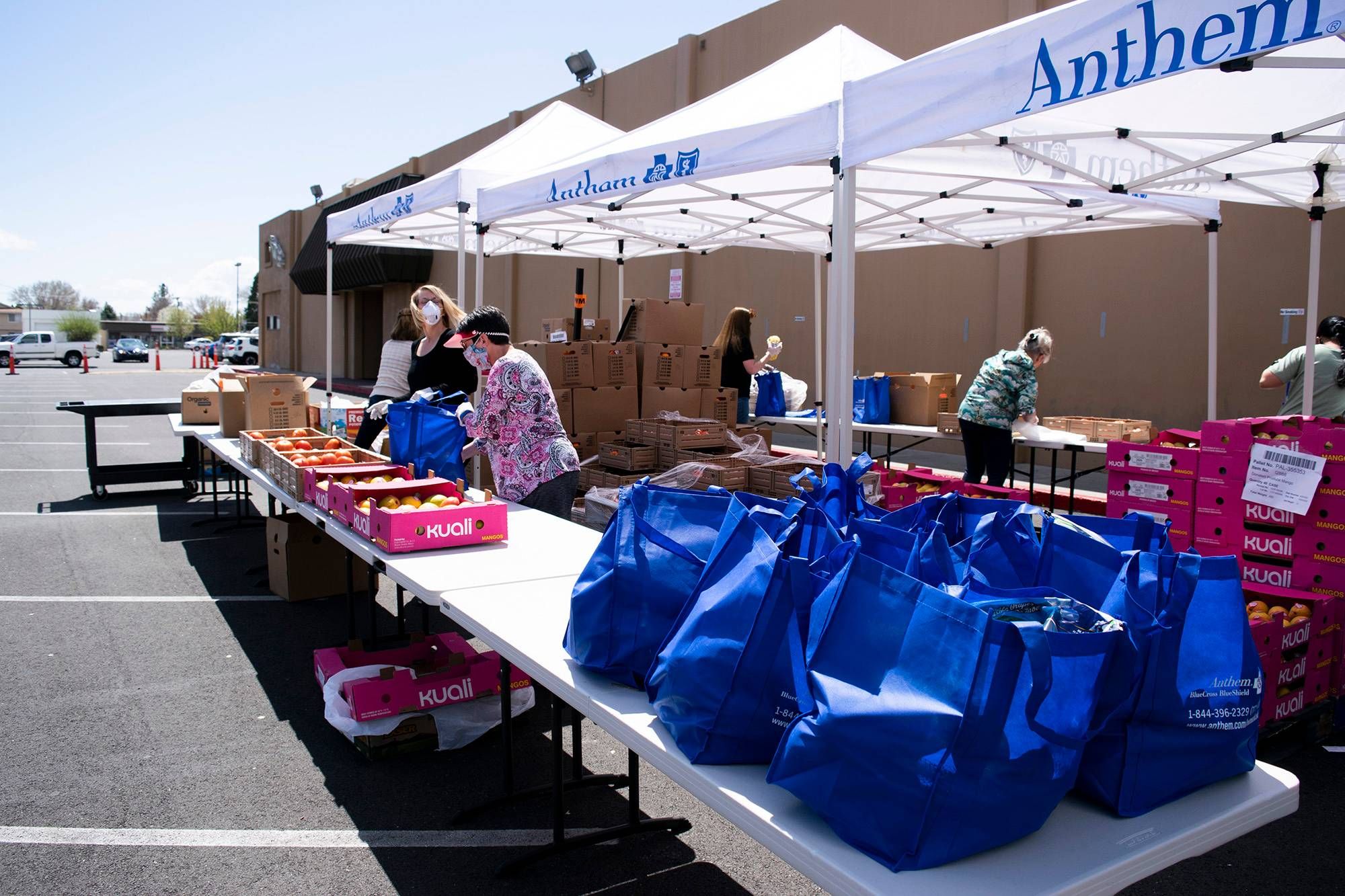 We packed bags of produce into reusable totes to accompany boxes of canned goods like the ones I packed during my first volunteer shift. Each household gets one bag of produce and one box of canned goods.
The tables were a little bit closer than at the convention center. This let us easily reach the pallets of produce, set up under a series of pop-up tents to protect the bananas, oranges and other produce from the sun.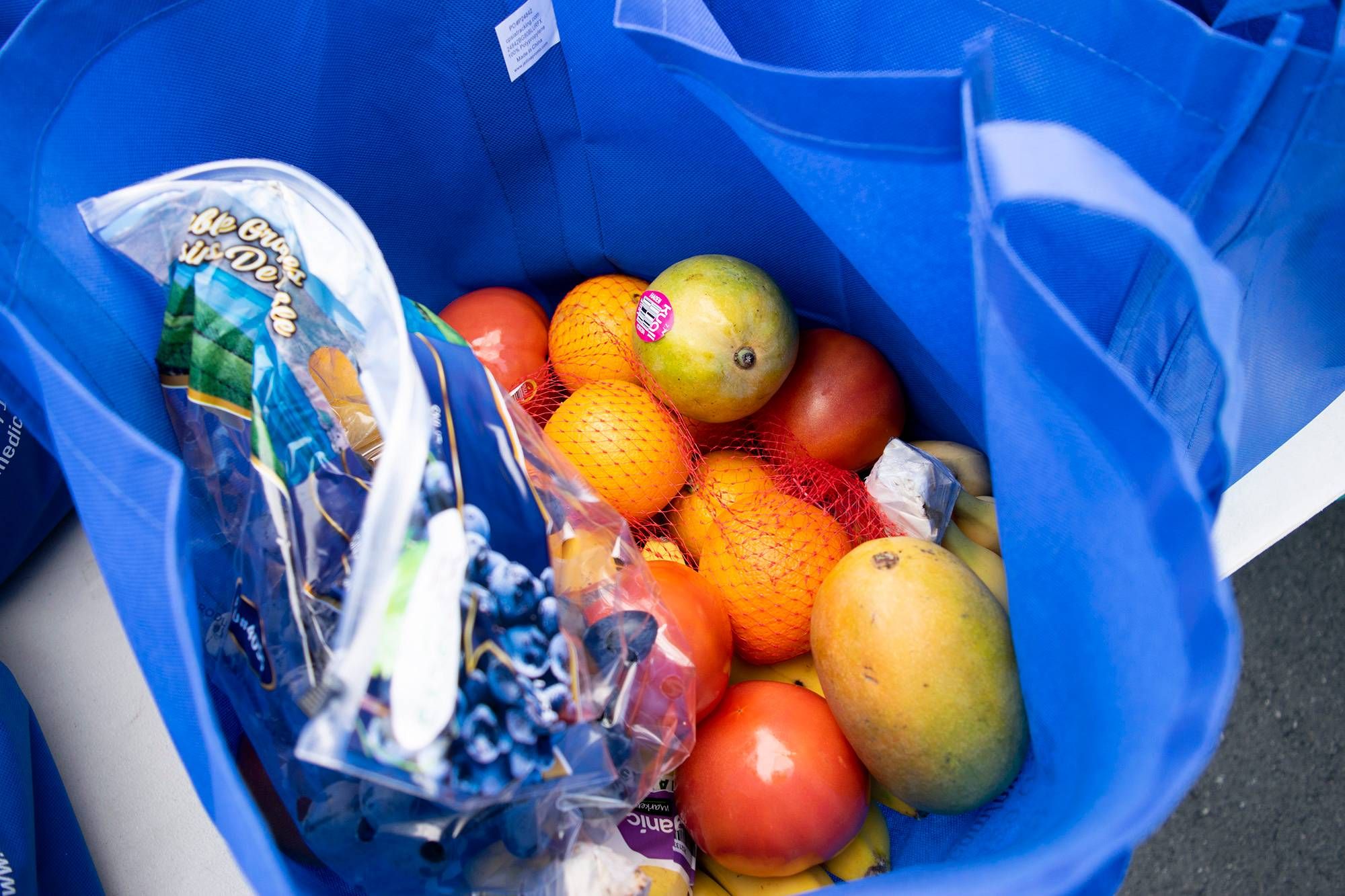 For about two hours, I lifted boxes of bananas and oranges onto the tables and loaded individual bunches into totes. Other volunteers directed traffic, loaded up people's cars, and transferred bags of produce to the car lines.
Be the helper you want to see
Our social distancing seems to be working; our governor recently reported that new coronavirus cases are plateauing and hospitalizations are slowly declining. We're not out of the woods yet, however. There's still a lot that needs to happen before we can get businesses back on track.
If you're interested in volunteering, check in with your local food bank or other charity organization, as requirements will vary from state to state. Whether you decide to volunteer in person, from home or work in public outreach, there are options for everyone.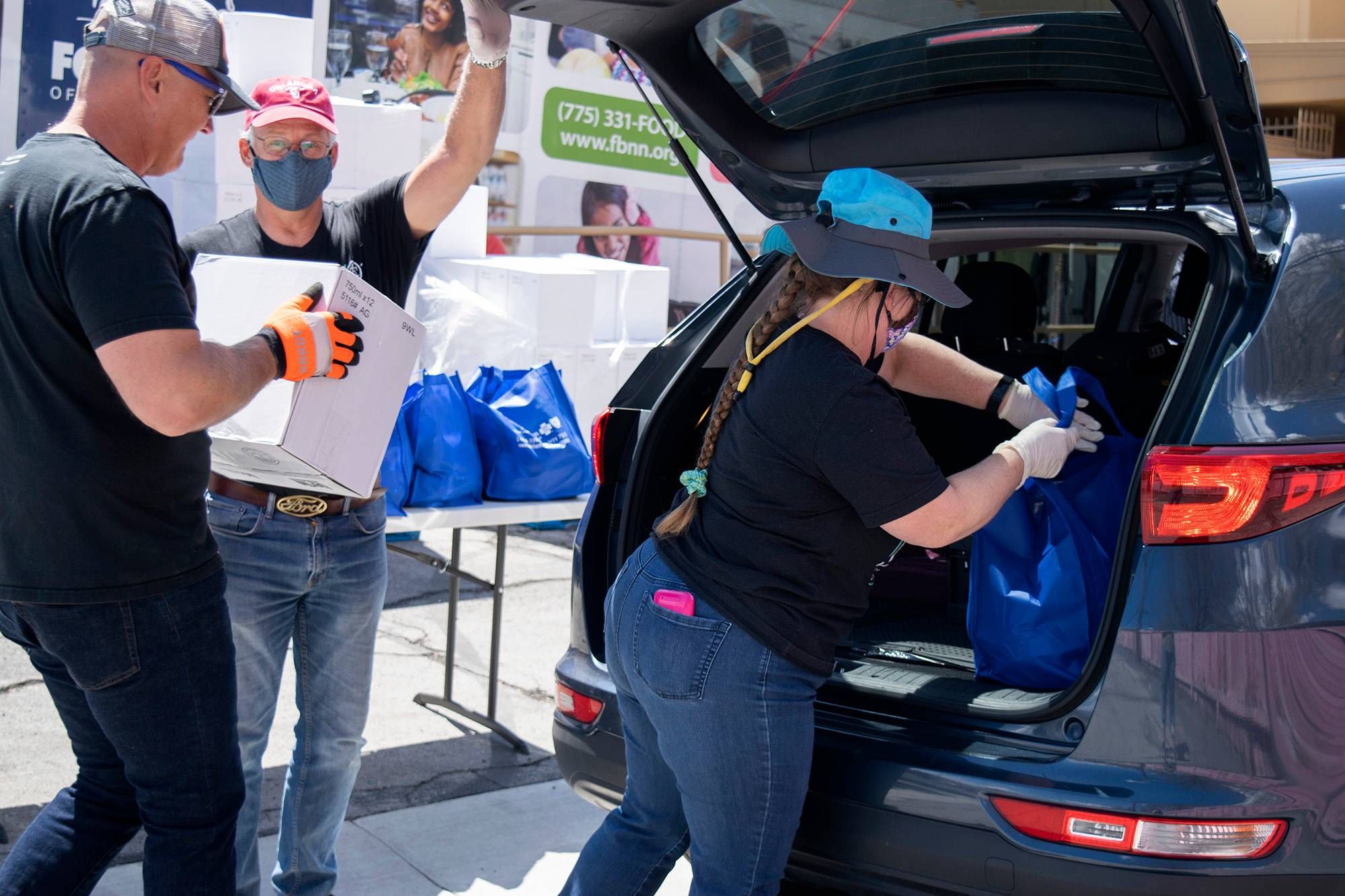 My local food bank is asking for volunteers only between the ages of 10 and 64, and that volunteers only attend sessions they're registered for to maintain small group counts. We were also required to wear gloves and wash our hands frequently.
Depending up on what role you're assigned, you likely do a lot of lifting and moving, as well as be on your feet for a few hours. At the distribution location, I was in the sun consistently for two hours, so take that into consideration as well. Masks have not been mandated in my state, but consider using one if you have access to one.
I'm not going to lie, knowing how badly people needed these services in light of everything that's happened felt pretty disheartening. Still, knowing I was at least trying to do something to help felt good.
I can't make businesses open back up, but I can help make sure people aren't going hungry.